If you're planning to hike to Machu Picchu in 2021, you probably have lots of questions about the Coronavirus situation in Peru.
Are there travel restrictions in Peru?
Do I need a negative Covid-19 test certificate?
Will I have to quarantine on arrival?
How safe is it to travel to Peru at the moment?
In this article, you'll find the latest information on the Covid-19 situation in Peru and its impact on travellers looking to hike the Inca Trail or visit Machu Picchu.
UPDATED: 15 February 2021
NOTE: This information is provided to the best of my knowledge but the situation in Peru and globally is changing dynamically so please consult with your tour operator and read guidance from your national public health authorities before travelling.
Machu Picchu Coronavirus Situation (FAQ)
Is Peru currently open to tourists?
Yes, Peru is open to international visitors, but restrictions are currently very tight.
Here is the latest update from the US Embassy in Peru and the UK foreign office.
The top-line facts are:
All travellers, regardless of their test result, have to quarantine for 14 days on arrival. This can be at a home or in hotel accommodation anywhere in the country, as long as it is in compliance with the health authorities guidelines. If quarantining outside Lima, you must arrive there within 24 hours after arrival in Peru.
If you test positive upon arrival in Peru you will have to self isolate at the Villa Panamericana or at another regional center assigned by the government.
You may end your quarantine after 7 days if you take a PCR test on your 6th-day in-country and the result is negative. If you receive a positive result, you will need to continue your quarantine.
Cusco is currently not under lockdown conditions but Machu Picchu is closed.
These conditions are being reviewed every 14-days. The next review is on the 28th of February 2021. Please check the links above for the latest information.
How to Get to Peru During Covid-19?
The Peruvian government has suspended all flights from Brazil and Europe, along with all flights 8 hours in duration or longer.
As both Avianca and Latam Airlines have filed for bankruptcy, most international flights have to go through Lima, Peru.
Passengers are required to wear face masks at all times.
It's important to check with your airline to see what their regulations are.
Do I need a negative Covid-19 test to travel to and from Peru?
Yes, in order to gain access to Peru, all travellers need to present a negative Covid-19 PCR test that was taken not more than 72 hours before departure.
As recommended by the WHO, it's important to check which documentation you need in order to travel. This will be provided by your airline.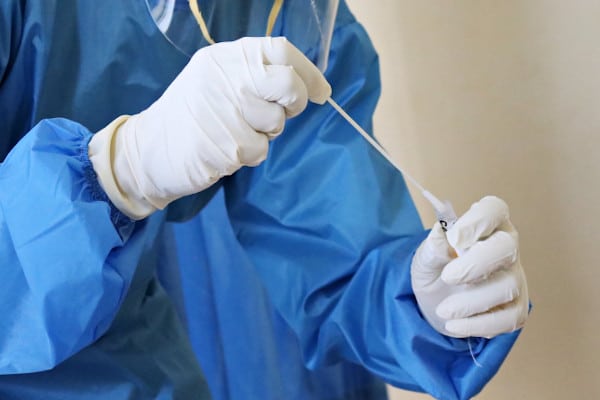 How do I get a Covid-19 test in Peru?
It's likely you will need a negative Covid-19 test to return to your home country. There are a few Covid-19 testing centres in Cusco where you can go and get tested.
Here are two options:
Clinica Peruano Suiza: It's recommended that you call and book an appointment ahead of time. The clinic is open 24/7, but the lab is not. The test is conducted via nasal swab, and you should get your results the next day. You'll get an electronic copy of your results, and you can drop by the clinic to receive a hard copy.
Pardo Clinic: These are walk-in clinics, so they do not accept appointments, but you can call to find out how long you can expect to wait before getting tested.
Some travel agencies offer transportation services to the testing site, as well as test result collection when it's ready.
At the moment, the test costs $150 and payment can be made via credit card at the testing site.
IMPORTANT: As it takes around 1-3 days to receive a test result it is important that you add at least 3 days to your trip to allow for testing and the return of your lab results.
What constitutes a valid Covid-19 test result?
Every country has slightly different policies on Covid-19 test certificates.
According to guidance from authorities in the UK and US, the test needs to be a molecular PCR test for the SARS-CoV-2 infection.
An antigen test that looks for antibodies that are made by the immune system in response to the virus is not valid.
The certificate itself needs to clearly state:
The first and last name of the passenger as stated in their passport
A negative or 'not detected' test result
The date and time the passenger was tested. This needs to be no more than 72 hours prior to arrival
And the name and contact information of the laboratory or institution that conducted the test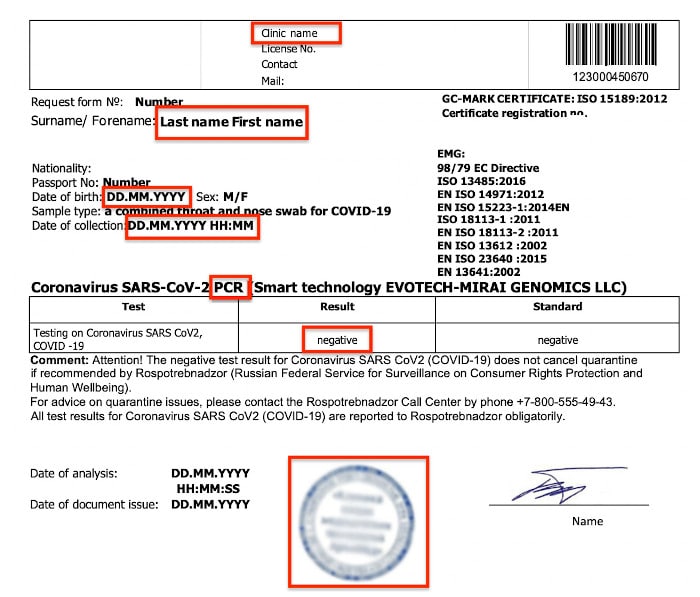 What is the current Coronavirus situation in Peru?
Many areas in Peru are currently in an extended Covid-19 lockdown period, along with heightened quarantine. This includes movement restrictions by both land and air travel.
The president, Francisco Sagasti, has ordered a total lockdown of Lima and nine other regions with the lockdown possibly being extended past the review date of February 28th.
See the US Embassy in Peru and the UK foreign office for the latest information.
Is it safe to travel to Peru?
Generally, travelling during a global pandemic is challenging. If you've already been vaccinated, or if you've already had Covid-19, some of the risks are reduced.
There is currently some civil unrest in Peru. Since the announcement of the State of Emergency, the railways (that usually transport tourists and are subsidized by them) have drastically increased their fares. As such, everyday Peruvians aren't able to afford the fares and are protesting for these companies to lower their prices.
What measures have Peru put in place to curb the pandemic?
The Peruvian government seems to understand the gravity of the Covid-19 pandemic and has done much to curb the spread of the pandemic.
They've pretty much followed the lead of other countries like the US, and the UK, by restricting movement between countries and regions within Peru.
Land and air travel are strictly monitored, and those using air travel are monitored. Tourists are required to have negative Covid-19 tests from the country they're flying in from and are required to quarantine for 14 days.
Those working in the tourism industry are required to follow strict hygiene measures such as obeying social distancing rules, providing hand sanitiser, travelling at less than 50% capacity and of course, frequent hand washing.
Vaccine roll-out has begun in Peru and the country is on track to vaccinate most citizens by the Summer.
Where can I find more information on travelling to Peru?
I would recommend checking out the official Peruvian website here and following the travel guidance provided by the UK foreign office or the US State Department for Travel.