Going to a new country is such an exciting experience, especially if it involves an adventure like trekking to Machu Picchu.
With such a long and fascinating history it is a shame that many trekkers arrive at the 'Lost City' knowing very little about the Incas, their empire and the extraordinary archaeological site that is Machu Picchu.
This article's aim is to inspire you to take some reading material on your flight to Peru, and subsequent trip to Machu Picchu.
Below we have highlighted some of our favourite Machu Picchu books. From great Inca Trail guidebooks to seminal works on the history of the Inca and Machu Picchu, there is a book here for every type of reader.
But choice can sometimes be thwarting. If we were pushed to recommend one it would be Mark Adam's super fun, yet brilliantly researched book, Turn Right at Machu Picchu, which provides fascinating insights on the 'Lost City' and it's incredible allure in popular culture.
For a great overview on Cusco, the Inca Trail and the alternative routes to Machu Picchu we recommend Alexander Der Stewart's Trailblazer Guide, or if you want a truly detailed guidebook on the city itself then you cannot go wrong with The Machu Picchu Guidebook: A Self-Guided Tour by Ruth Wright and Alfredo Zegarra.
Brilliant Inca Trail Guides
The Machu Picchu Guidebook: A Self-Guided Tour
by Ruth M. Wright and Alfredo Valencia Zegarra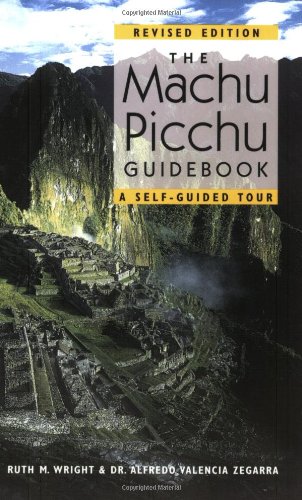 Super detailed and excellently presented, this guidebook is our recommend choice for all Machu Picchu trekkers.
Great pics as well!
Inca Trail: Cusco & Machu Picchu
by Alexander Der Stewart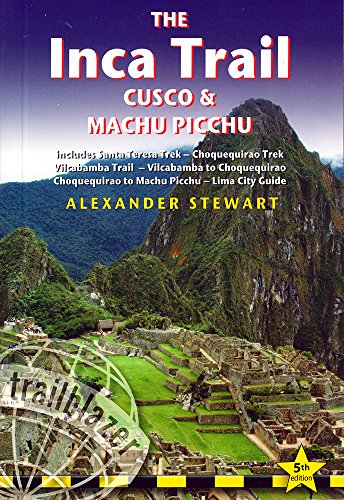 If you are trekking any of the alternative Inca Trails (i.e. Santa Teresa Trek, Choquequirao Trek, Vilcabamba Trail, Vilcabamba To Choquequirao…) – then this one is for you!
Ultimate Peru Travel Guide
Lonely Planet: Peru
by Lonely Planet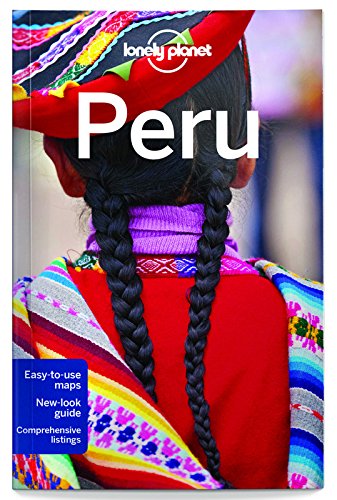 We often don't like Lonely Planet Guides, but their most recent edition on Peru is really quite fantastic. If you are planning to do some extensive travel in Peru after or before your Machu Picchu trek, then this guide will prove invaluable.
Peru: National Geographic: Adventure Map
by National Geographic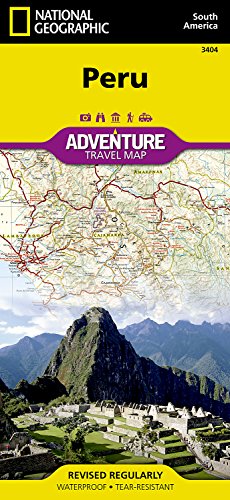 If you are planning to do any backpacking, general trekking in the Andes, motorbiking or general touring in Peru then this map from National Geographic is the best available.
Machu Picchu Books – History and Insights
Turn Right at Machu Picchu: Rediscovering the Lost City One Step at a Time
by Mark Adams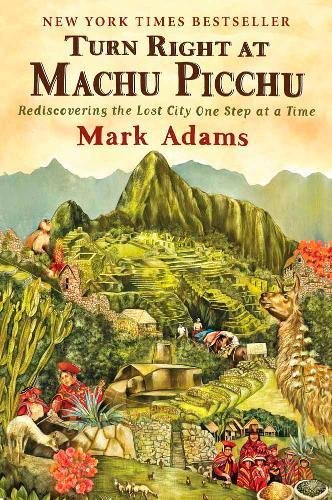 Our favourite book on the Inca Empire, it's famous trail and the ruins of Machu Picchu. A fascinating, funny and intensely personal account of one man's exploration of the Lost City
The White Rock: An Exploration of the Inca Heartland
by Hugh Thomson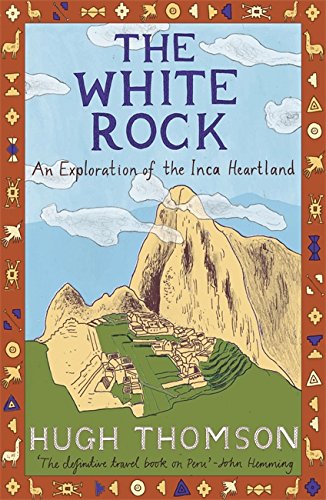 =
"So entertaining and appealing is Thomson's story of his exploration of the Inca empire that readers will wish they could take off and follow in his footsteps."
Publishers Weekly
The Serpent, The Puma, and The Condor: A Tale of Machu Picchu
by Gayle Marie, Ph.D.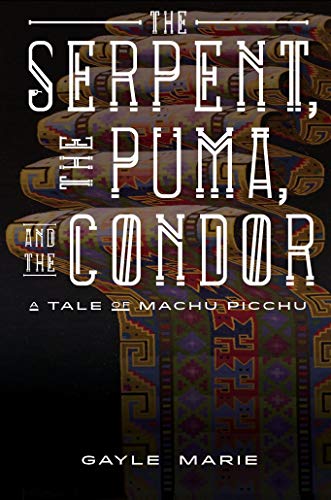 After traveling to Machu Picchu with an Inca shaman, Gayle Marie felt compelled to denounce the notion of conquistadors as national heroes. Her resulting novel, The Serpent, The Puma, and The Condor: A Tale of Machu Picchu, is a fictionalized account of the Spanish invasion of Peru, told from the Inca perspective.
The Last Days of the Incas
by Kim MacQuarrie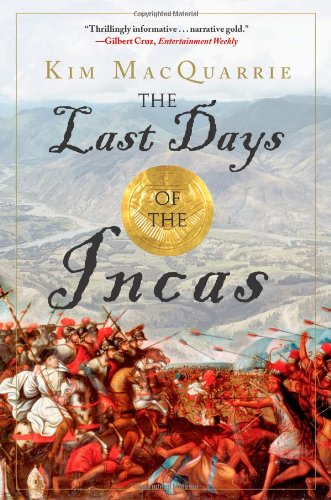 In this highly acclaimed book, MacQuarrie re-creates the 16th-century Spanish and Inca struggle for what has become modern-day Peru. We have only heard great things about this book.
Not our favourite book on Machu Picchu, but certainly a classic and seminal piece, is Lost City of the Incas by the discover of Machu Picchu, Hiram Bingham.
Amazing Machu Picchu Photographic Coffee Table Books
Stone Offerings: Machu Picchu's Terraces of Enlightenment by Mike Torrey
Over 100 incredible pictures taken of Machu Picchu during the June and December Solstices. Truly beautiful and a great coffee table book that can used to spark conversations about your Machu Picchu trek.
Tags: Machu Picchu Books, Inca Trail Guidebooks, Peru Travel Guides, Guide books Machu Picchu
References: (1) Good Reads, (2) Lonely Planet
Disclosure: All the books mentioned above (except Kim MacQuarrie's The Last Days of the Incas) have been read and reviewed by our team at Machu Picchu Trek. We are confident that you will enjoy them and find them useful. The links we provide direct you to Amazon. If you click these links and go on to buy the book, we get a small commission from Amazon. This doesn't effect the price you pay but does go a small way to helping us maintain this free resource for readers such as yourself.