The 15th century ruins of Machu Picchu are open all-year-round. This could well be the journey of a lifetime and there are a few minor details that will improve the quality of your visit.
Here are our Machu Picchu holiday tips!
Holiday Tips for Machu Picchu
Getting To Peru
Getting to Machu Picchu from North America, Europe or Asia can be a little pricey. It usually involves a long-haul flight to Lima, and then a short 1-hour flight to Cuzco.
Booking your flights early is a sure way to save money. I'm a big fan of flight aggregators, and my favourite is Flight Network, check them out here.
Avoid Altitude Sickness
Unless you're hiking the Inca Trail or one of the alternative trails, you will probably fly into Cusco and then take a train to Machu Picchu. Upon arriving in Cusco, the best approach is to immediately go to Aguas Calientes, the town at the foot of Machu Picchu, officially known as Machu Picchu Pueblo.
Cusco should be skipped at this stage because, sitting at 11,000 feet, altitude sickness can ensue, particularly if you fly in from sea level. People have reported becoming sick hours after reaching the city.
Aguas Calientes is only 8,000 feet up, so acclimatisation will be easier. Cusco is, however, not to be missed on the way back: like Machu Picchu, it has UNESCO World Heritage status thanks to its pre-Columbian buildings (here is a very detailed list of things to do in Cusco).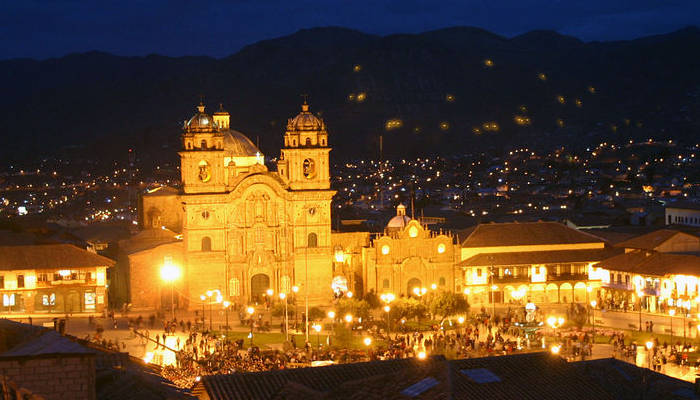 The Train to Machu Picchu
It takes three-and-a-half hours to travel from Cusco to Aguas Calientes by rail, with pretty scenery along the way. Sitting on the left-hand side provides better views.
Aguas Calientes is named after the town's thermal springs, which cost $10 to visit. There's a handicraft market next to the railway station.
There are three different classes of train: Expedition, Vistadome and Hiram Bingham. On the Expedition, sitting at a window divider will impair your view.
On the Vistadome, every seat has a full view, but the best views of all are actually from the sections between cars. The Hiram Bingham is luxurious, as would be expected of Orient Express, which operates the service. It is priced accordingly.
There is a tablecloth meal with wine. You should book your rail ticket as soon as humanly possible, as tickets sell out weeks in advance at certain times of year.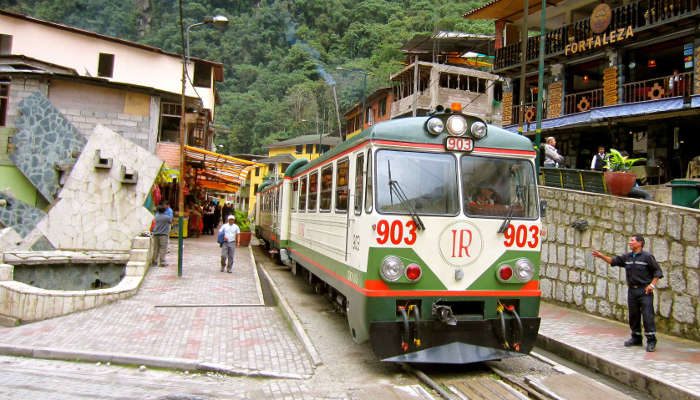 If you're unable to purchase a ticket, fret not, because the town of Ollantaytambo is an alternative which is easily reachable from Cusco by vehicle.
This town is quaint and lies amidst fantabulous countryside with its own Incan ruins, and you may feel it deserves a fair bit of your attention.
Bring Adequate Clothing
You should bring a waterproof jacket: the weather might be wondrous when you arise, but it's also highly-changeable. You'll need coins to use a toilet or buy food.
You may have heard how wondrous it is to walk through Machu Picchu's Sun Gate at sunup and while this is great marketing, the sordid truth is that it is often foggy in the morning.
The fog will prevent you from seeing anything more than a few feet in front of you.
Get Your Tickets Early
You'll require a separate ticket to climb Huayna Picchu, which must be booked in advance because tickets are limited.
It's well worth the time and money – the view of the ruins will surely be the highlight of your visit. As with the Sun Gate, it's wise to wait until 10am to give the clouds a chance to lift.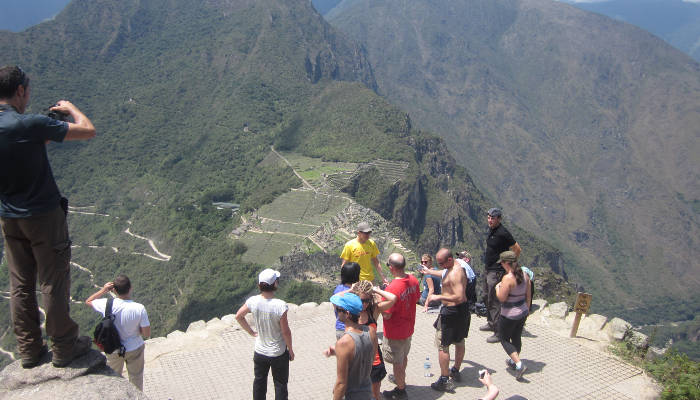 Take A Guide
While it's possible to tour Machu Picchu with no more than a good guidebook, a guide will add local perspective and much architectural, historical and biological information.
A guide can be booked in Aguas Calientes.